Epoxy is a great solution to an awesome facelift on an old worn out garage floor. Covers the old oils stains and creates an awesome lasting floor!
Benefits of an  epoxy garage floor :
It can be difficult to find a flooring solution that stands the test of time, particularly in garages that need to cope with heavy usage.
If you're looking for an affordable way to make your garage floor a smart-looking, highly-durable, stain-resistant surface, our specialist epoxy garage floor services in Melbourne tick all the boxes.
Our professional epoxy treatments can turn your garage floor into a robust, awesome-looking surface that's easy to maintain.
Epoxy has two main components – resins and hardeners – that react chemically to form a rigid plastic coating that shrugs off the type of spills likely to happen in a garage, with no adverse effects to the surface. Epoxy is so efficient that it's used to waterproof car parks.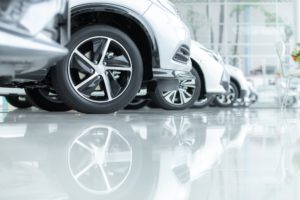 Looking for a garage floor that's easy to keep clean?
Our epoxy garage floor services in Melbourne are carried out to the highest professional standards to ensure your new flooring will make your life easier by being easy to maintain.
Your new epoxy floor will resist:
Petrol and diesel.
Transmission fluid.
Oil.
Bleach.
Besides coping with chemical spills, our epoxy garage floors are also resistant to: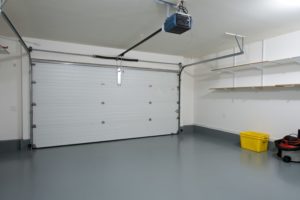 Why choose our Melbourne epoxy garage floor services?
In many cases, with space being at a premium, the garage fulfils other functions as well as providing a home for your car, typically as a workshop, so it's important to have the best garage flooring.
Our epoxy garage floor services in Melbourne represent a sound investment. Our epoxy floors are hard to beat price-wise because the material can be applied directly over concrete and other surfaces. Once installed, your new epoxy floor will have a longer lifespan than many other types of flooring and can last for several decades.
From a health and safety viewpoint, epoxy flooring is non-slip and provides a barrier against bacteria. This is why many clinics and hospitals install epoxy floors.
If you're looking for the best epoxy garage floor services in Melbourne, contact us today to find out more about how our experts can help you.